I am working on a mini album for my youngest - since I already did one for my middle daughter and there was some jealousy issues. LOL Here are a few sneak peeks at what is it going to look like. I will post again when it is done. I used Sweet Digi Scraps newest kit Me, Myself and I along with the coordinating alpha by Danyale I also used Sweet Digi Scraps kit As We Know it and Alpha Basics with some recoloring and a few other adjustments done. You can get all of these goodies at Gotta Pixel! Here are a few photos
Printed on white card stock paper and glued in order back to back.
a layout in the book after cutting and placing in order.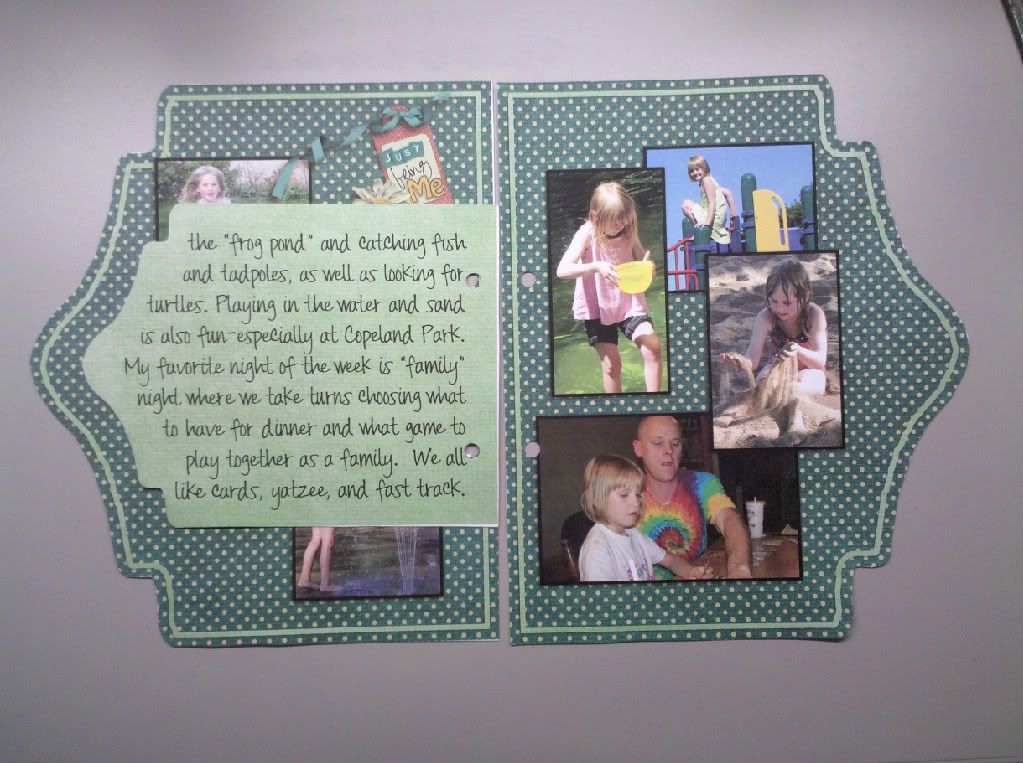 same layout with the journal page turned