here I am a long time since the last post AGAIN - I officially suck at blogging! LOL oh well yet another goal to work toward! Today I am stoked because after 2 weeks of working our tails off doing some frantic home improvements and a other crazy real life interruptions I finally got to scrap a couple of layouts. I did some work with designs by Sweet Digi Scraps and focused on doing some journaling. I used Sibling Love kit and coordinating Alphas for this first layout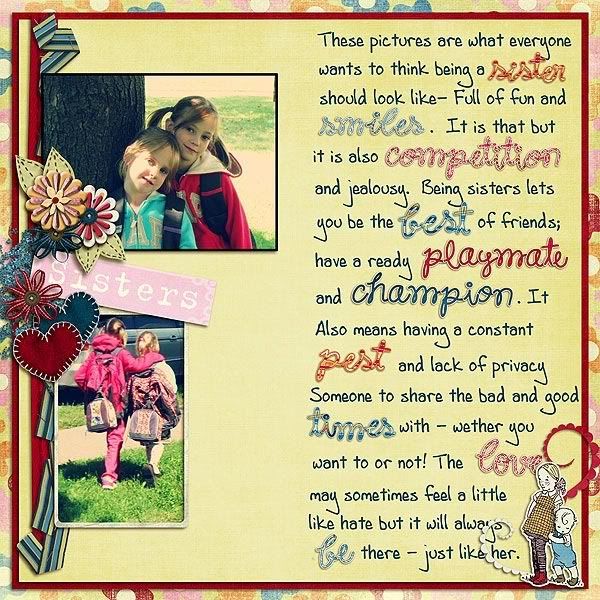 This next layout I used Sweet Digi Scraps Three Rs kit and made this layout. I have to say - I LOVE the way this layout turned out and this is kit and coordinating word art by Danyale are so fabulous!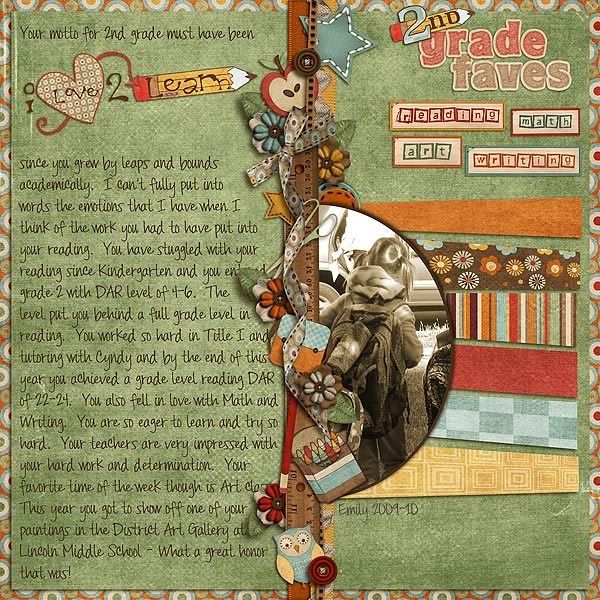 and just wait there is the upcoming GGI event at Gotta Pixel this Saturday the 14th and there is going to be a ton of wonderful products available for just $1 AND there is an awesome back to school sale on all other products at Gotta Pixel this weekend too!! So be sure to check it out!